Hirschbach Motor Lines, Inc.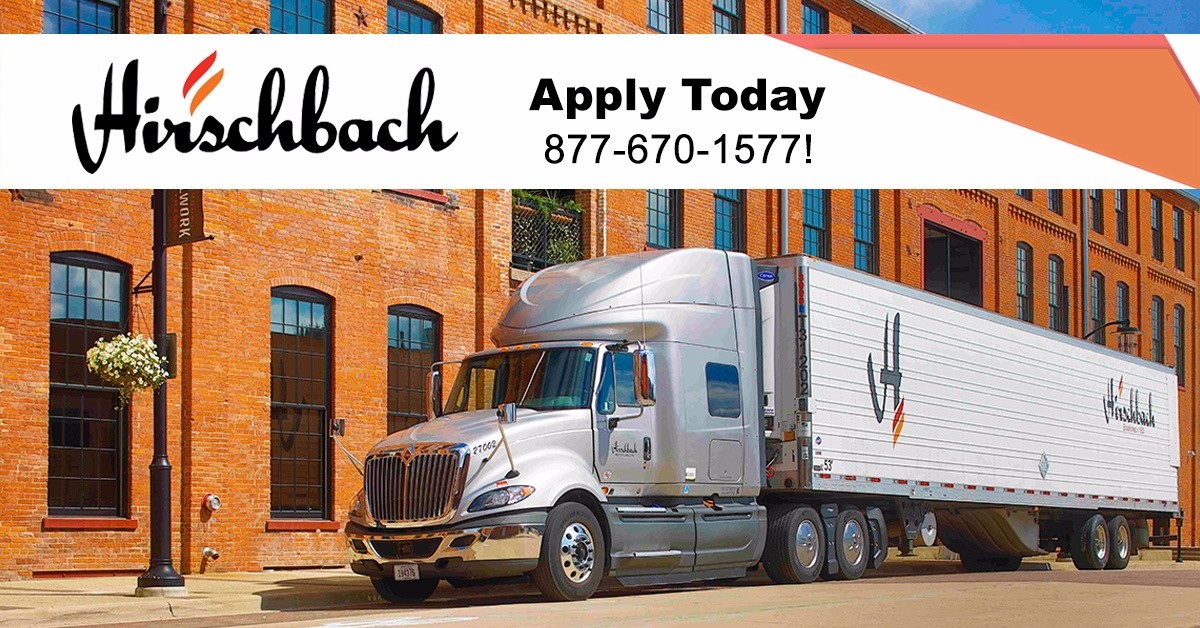 Benefits
Health Insurance
Vision Insurance
Dental Insurance
Life Insurance
Retirement Plan
Paid Vacation
Paid Weekly
Layover Pay
Pickup/Drop Pay
Per Diem
Direct Deposit
Incentives
Lease Purchase Available
Free Rider Program
Pet Friendly
Company Overview
Hirschbach Motor Lines
877-983-4464
Hirschbach Motor Lines, Inc. is a refrigerated carrier established in 1935. Proudly owned by the Grojean family Hirschbach's fleet of over 500 tractors and 850 refrigerated trailers is among the newest, most fuel efficient, and environmentally friendly in the trucking industry. Everyone associated with Hirschbach receives the personal touch of a smaller carrier along with access to the best services and technology in the marketplace today.
We specialize in delivering fresh and frozen products across the United States and Mexico along with offering experience in handling dry goods. Hirschbach is a company built on strong relationships with our family of customers, drivers, employees, vendors, and partner carriers. We welcome you to join our family!
Environmentally we are committed to putting the most efficient equipment on the road as a result of our Green Fleet Strategy. Our goal is to become the most fuel-efficient fleet in the trucking business while providing best-in-class service to our customers.
877-983-4464 for Hirschbach Driver Jobs!
Contact Info
Hirschbach Motor Lines, Inc.
18355 US Highway 20 West
East Dubuque, IL 61025
Phone Number
Recruiting : 877-670-1577
Connect with Hirschbach Motor Lines, Inc.